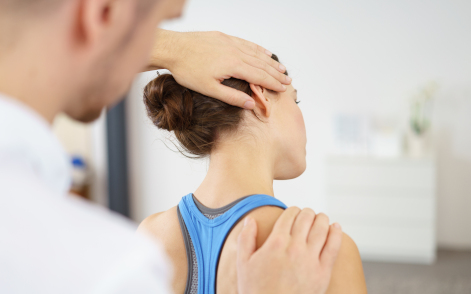 We are specialists in physiotherapy who are able to diagnose and treat a range of musculoskeletal complaints. We offer a range of treatments and solutions to help free you from pain and give you a new lease of life.
Modern life is hard on the body and we regularly meet people with a range of concerns, helping them find the answers and relieving pain, tension, stiffness and tightness. There's no need to live with discomfort – our skilled physiotherapists have the right knowledge and experience to help you find solutions.
If you would like to ask us anything at all about physiotherapy, please get in touch with our team. Call 01634 723 600 or email 
WHAT IS PHYSIOTHERAPY?
Physiotherapy is used in the management of a wide variety of injuries and conditions to help relieve pain and to restore function and mobility. Our expert physiotherapists use many different treatment techniques including manipulation, mobilisation, massage, exercise programs, electrotherapy (e.g. ultrasound), Shockwave Therapy and acupuncture.
This can help free you from pain so you can enjoy a better way of life, free from the discomfort that for many of our patients has become commonplace and a part of everyday life.
BOOK YOUR CONSULTATION
We can help relieve your pain. Book an initial appointment with us – we will carry out a full assessment and find the right treatment for you. Just fill in our form and we will be in touch to set up your appointment.
HOW CAN PHYSIOTHERAPY HELP YOU?
Physiotherapy can help with a range of conditions and complaints, helping you to feel more comfortable and relieving you of pain.
These are some of the specific complaints that physiotherapy can treat:
Complaints covered
Arthritis, injuries, pain and swelling, stiffness
Cartilage problems
Chest conditions
Childhood conditions including postural and walking problems
Circulatory problems
Continence promotion
Disc related, lower back pain, neck pain, referred to an arm or leg
Fractures
Injuries
Joint problems
Ligament sprains
Muscle strains
Neurological conditions
Paediatrics
Post-surgery rehabilitation (hip, knee replacements, upper and lower limb surgery)
Raynaud's Disease
Repetitive strain injuries
Rib fractures
Spinal problems
Sports injuries
Strokes, head injuries, nerve injuries, Multiple Sclerosis, and ME
Tendon injuries
Treatment to increase the healing rate, increasing function
Vertigo, dizziness, loss of balance
Vestibular dysfunctions
Whiplash following an accident
Women's health
Fee structure
Initial assessment (15 minute assessment with 30 minute treatment)- £58
Follow up session (30 minute treatment) – £51
Follow up session (45 minute treatment) – £73
Follow up session (60 minute treatment) – £93
Domiciliary initial assessment – £110
Domiciliary follow up – £100
WHAT WILL HAPPEN AT YOUR APPOINTMENT?
During your initial consultation you will have the opportunity to meet your physiotherapist and discuss your problems in detail. They will talk to you about your symptoms and carry out examinations to get to the root of your pain, so they can advise on the right treatment for you.
Your initial consultation will usually last around one hour. If you would like to go ahead with the treatment recommended by your physiotherapist a stand follow-up appointment will generally last for 30-45 minutes.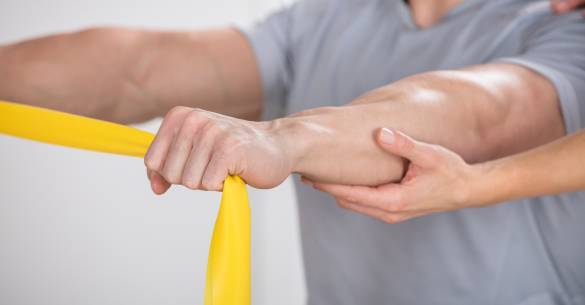 Contact us to ask questions or book an appointment.
We will help support your wellbeing and improve your way of life.