ABOUT PROACTIVE WELLBEING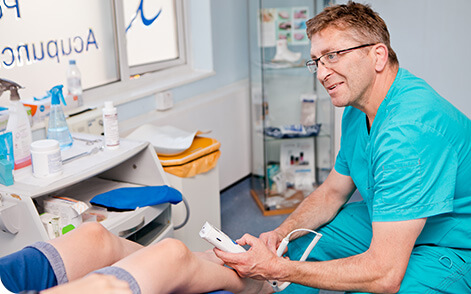 Proactive Wellbeing is a leading healthcare and holistic therapy clinic in Kent, offering a range of treatments to help resolve health issues and improve your way of life. Our treatments offer physical and mental benefits that have the power to boost your wellbeing, and people love visiting us – the majority find us through recommendations and go on to become long-term clients.
We have more than 25 years' experience in a range of disciplines and the specialists we have in our team offer expert advice. Your health and wellbeing are in good hands when you choose to visit us.
We are fully committed to providing skilled, specialist and above all genuinely beneficial treatments to help you improve your way of life and general level of wellbeing.
This is our commitment to you:
We listen.
We offer full consultations before any healthcare appointment and we take the time to talk to you about what you want to achieve. Our therapists and healthcare professionals talk to you throughout your appointment, ensuring you are happy, comfortable and relaxed.
We use our expertise.
We use our many years of expertise in our respective fields to help you to the best of our abilities. We listen, advise and share our knowledge, ensuring you receive the best treatments we can offer, along with the best customer service.
We care.
All in the Proactive Wellbeing team chose to come into their respective industries because of their passion for helping others. We care deeply about our clients and providing the best services possible – we're serious about improving your wellbeing.
We help you improve your wellbeing.
Our treatments help you with health problems, but they do more than that too. They have physical and mental benefits that help you relax, unwind and stop worrying, so you can achieve better wellbeing.
We do what's right for you.
If we think a different treatment would benefit you, we will tell you. And if we know that there is something you specifically want to achieve we will do all in our power to help you do so. We work with people as individuals.
Leading technology – better outcomes
At Proactive Wellbeing we are committed to investing in the latest technology, helping us offer an excellent patient experience and ensuring better outcomes following your treatment. Our technology makes us stand out in this industry, allowing us to offer cutting-edge treatments that are revolutionising foot care. From leading sterilisation equipment for the most hygienic treatments, to high-tech diagnostic equipment to speed up the process and get you treated faster, we have invested in your patient experience.
Contact us to ask questions or book an appointment.
We will help support your wellbeing and improve your way of life.