Heal injuries, optimise performance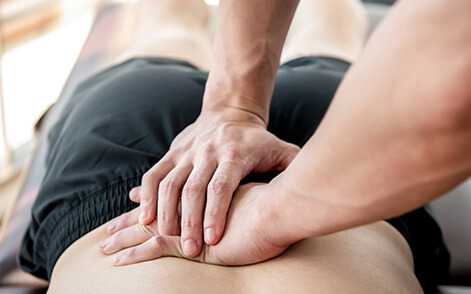 SPORTS MASSAGE
With in-house sports massage therapists we can offer you the perfect treatments to improve your overall health and wellbeing. We have more than 25 years' industry experience and we have worked with a range of clients, from professional athletes to everyday gym-goers. Whatever your concerns might be we can help you solve them, so you can enjoy improved performance and relief from sports injuries.
If you would like to ask us anything at all about sports massages, please get in touch with our team. Call 01634 723 600 or email .
What is a sports massage?
A sports massage is quite different to a traditional massage, focusing on improving your physical performance and aiding recovery from sports injuries. It will specifically focus on the manipulation of soft tissue, such as skin, muscle, ligaments, tendons and fascia. It can be used before and after physical activity, and many sportspeople who have an intense training schedule will have regular sports massages to help support this.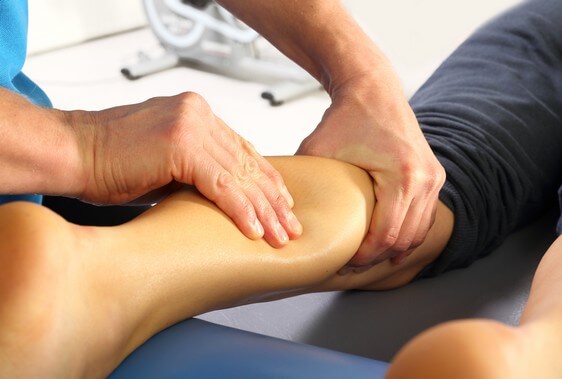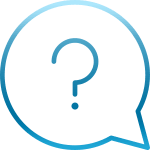 What does a sports massage feel like?
Remember, a sports massage is designed to benefit your body – it isn't for relaxation! A sports massage might be uncomfortable as your therapist works deep into soft tissues to stretch and manipulate them. If you have any concerns, talk to your sports massage therapist. They will know exactly what they are doing and will be able to advise you on what to expect, and how this will benefit your body.
Book your appointment
We can help relieve pain from sports injuries, improve performance and promote better wellbeing. Just fill in our form and we will be in touch to set up your sports massage appointment.
How could a sports massage help you?
Sports massages can help improve performance in your chosen sport or activity, conditioning your body and helping you overcome injuries.
The benefits of a sports massage:
Improved flexibility
Less risk of injury
Relief from pain
Improved circulation
Release from muscle tension
Better posture
A sports massage can benefit anyone. They are primarily chosen by sports people, but everyone can see some benefits from soft tissue manipulation, especially if you spend lots of time sitting at a desk and you experience stiffness, aches and pains.
What will happen at your appointment?
All our services begin with a consultation where you will have the opportunity to talk to your therapist, discuss any specific concerns and let them know what you would like to get out of your treatment. They will be able to look at your posture, examine joints and assess any injuries to make sure your treatment can be tailored to you.
Your appointment will last for around 40 minutes. The initial appointment is 60 minutes.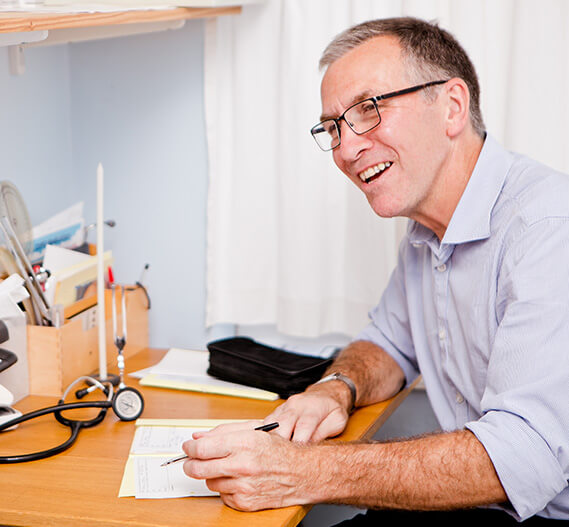 Sports massage prices and appointment times
An initial sports massage appointment is  £63
Follow up appointment is  £50
Our opening times:
| | |
| --- | --- |
| Monday: | 9am – 8pm |
| Tuesday: | 9am – 3pm |
| Wednesday: | 9am – 8pm |
| Thursday: | 9am – 8pm |
| Friday: | 9am – 8pm |
| Saturday: | 9am – 6pm |
Proactive Wellbeing – specialists in sports massage
We are specialists in sports massage and our team will be able to help you overcome concerns and achieve a better sense of wellbeing. Find out who we are, what we do and how we can help you.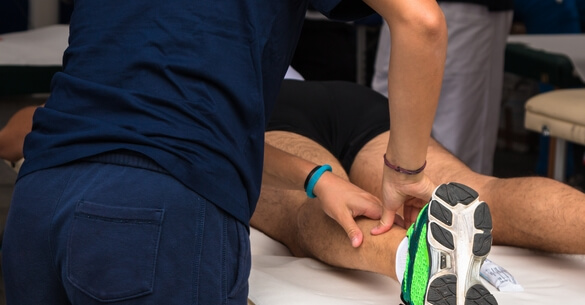 Contact us to ask questions or book an appointment.
We will help support your wellbeing and improve your way of life.