MEET THE PROACTIVE WELLBEING TEAM
We are the passionate team of Proactive Wellbeing, bringing you our knowledge and expertise and, above all, ensuring you receive a friendly service and a warm welcome. Between us we have a range of specialisms and we love meeting new people and seeing how we can help them. We look forward to meeting you in person.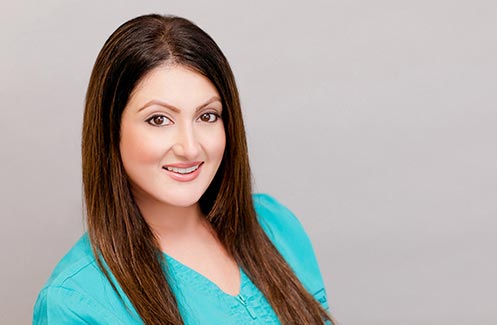 Jay Lall
Podiatrist
Mrs Jalmeen Lall (Jay) qualified in 2001 with a BSc (Hons) in Podiatry. Since then she has had 18 years of NHS and private practice experience. She has had her own business for 15 years. Jay is passionate about podiatry and prides herself in working to the highest of standards, adopting a holistic approach and providing exceptional quality of care. She founded Kent Foot & Ankle Clinic in 2014 and started Proactive Wellbeing Clinic in 2019.
Jay was a Winner of the Kent Business Woman of the Year at the Kent Women in Business Awards (KWIBA) 2016, Inspired Achievement Award (KWIB) 2017 and Winner for Best Small & Medium Size Business (Best Business Awards) 2020. She was previously awarded Runner-up (KWIBA) for Start-up Business Woman of the Year 2015, Runner-up in the Kent Independent Traders Awards (KITA) for Start-up Business of the Year 2015 and a Finalist for the Growth Award (KITA) 2015. Jalmeen was a Finalist for Most Impressive Growth at the Entrepreneurs Circle Awards 2015 and was a Winner for Outstanding Entrepreneur Category and Winner in the Best New Product/Service category at the Best of the Best Awards 2015. In 1016 Jay was a Finalist for Best Small Business (KITA), Finalist for Professional Achievement Award (KWIB) 2017 and Runner-Up for Professional Achievement Award (KITA) 2016.
Jalmeen is HCPC (Health and Care Professions Council) registered and also belongs to the College of Podiatrists (COP). She led the musculoskeletal clinics for North Oxfordshire PCT and worked as one of three key Podiatrists for the 'high risk' wound management patients at the Royal Free Hospital, London. Jalmeen has practising privileges and a clinic at BMI The Blackheath Hospital, London, as well as a specialist clinic at the Radisson Edwardian, Heathrow and O2's (Telefonica's) head office, Berkshire. Jalmeen is also the resident Podiatrist for autistic children and adults in Berkshire.
Mrs Jalmeen Lall is qualified to administer a range of prescription only medicines in her practice, including (but not limited to) a range of local anaesthetics. She is also qualified to supply a range of prescription only medicines in her practice.
She is qualified in Podiatric Acupuncture to help with short term pain relief for knee and foot pain. Jalmeen is also trained in Marigold Therapy which is a topical treatment for a wide variety of painful, acute and chronic foot problems. Jalmeen can prescribe homeopathic remedies for many podiatric conditions and also holds the title LFHom (Pod) which is an award in Homeopathic training.
In her early career, she was headhunted by Scholl's and Footwise's flag ship stores where she worked as their Podiatry Manager holding a pivotal role. She has treated many athletes and celebrities such as Anthony Hopkins, Sian Lloyd, Nina Wadia, Gwyneth Strong and Carole Malone. Jalmeen has also featured in: Kent Life Magazine (2015, 2017, 2020 & 2021), Kent Life Mag online (2020), Medway Messenger (2015), The Leading Ladies of Kent in the Kent Life Magazine (2021), Windsor & Maidenhead Express in (2011) and Slough Observer (2006). She has also been on Radio Berkshire (2007) and Channel Radio – Who Cares Wins Radio Show (2015).
Jalmeen has completed her MSc in Podiatry with Clinical Biomechanics this year which comprised a thesis on forensic podiatry. She regularly works upon developing her continued professional development by attending courses on a regular basis so her patients benefit from the best treatment methods available.
Mrs Lall works together with other health professionals to help give her patients the best possible care. She is a guest lecturer for other health professions and is dedicated to raising awareness in Podiatry. Mrs Lall is also a speaker at many business and networking organisations and continually helps to promote and provide the best care for her patients.
In her free time Jalmeen supports many charities and also takes part in events such as Cancer Research's Race for Life, the London Moon Walk for breast cancer awareness, bungee jumping for Diabetes UK as well as helping the homeless in various Crisis shelters across London. Jalmeen has completed the London to Brighton bike ride for the British Heart Foundation and has run a half marathon to help fundraise for the Nepal Earthquake Relief Fund as well as the Kent Coastal Marathon to help raise money for people suffering from thyroid conditions. From a young age her passion and dedication for charity work namely the NSPCC (Save The Children Fund) was commended personally by Princess Royal, who chose to meet and award Jalmeen.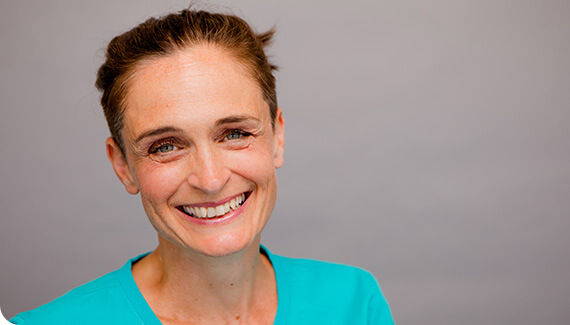 Jacqueline Harris-Gregory
Podiatrist
Jackie graduated from the London Foot Hospital, part of University College Hospital, in 1993. She was employed by the NHS for two years before moving into private practice.
Jackie is very well known in the area and performs all podiatric treatments. She ran her own practices for over 17 years, as well as teaching podiatry and helping manufacture orthotics. Her primary interest has always been sports medicine and the biomechanical correction of foot problems. She is an ASICS Biomechanics Academy Registered Professional, which qualifies her to prescribe appropriate ASICS sports shoes. Jackie is also a qualified personal trainer, having graduated with first class honours from the National Federation of Professional Trainers.
Jackie is a keen athlete and has run three marathons: New York, San Diego and the Malin to Mizen Challenge. In May 2000, Jackie was part of the team who set a new world record for relay skipping in 24 hours.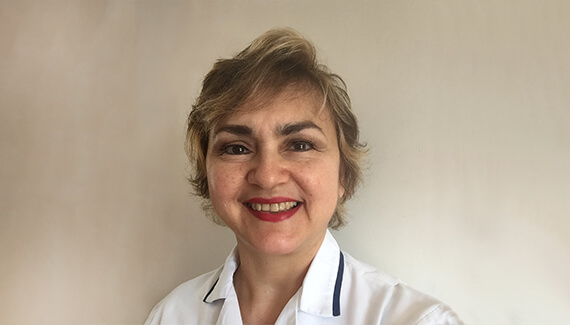 Berenice Colmenares
Podiatrist
Berenice is a graduate in Podiatry at the University of Barcelona. She is currently working with the NHS and also as a private practitioner for Proactive Wellbeing Clinic.
Berenice has had many years of experience and always puts the well being of her patients first. She is a great team player and has previously worked in many care homes and hospital settings.
Berenice is passionate about the care of peoples' feet and the improvement of their general health that this can bring.
Berenice is a member of the College of Podiatry and registered with the Health and Care Professions Council (HCPC).
Berenice is also qualified to degree level in production engineering which gave her an eye for precision and detail. She is a conscientious, thorough and gentle practitioner.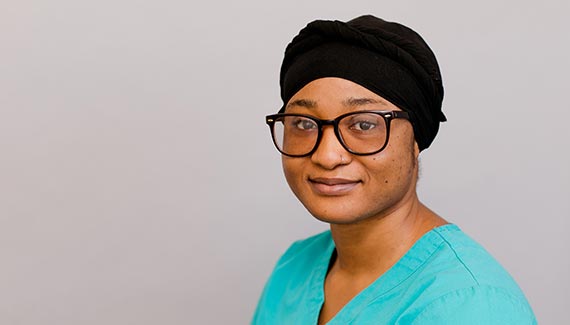 Rofiat Bello
Podiatrist
Rofiat graduated from Plymouth University in 2017 and is a member of the College of Podiatry and the Health, Care & Professions Council (HCPC).
Rofiat has a passion for Podiatry because of the opportunities within the profession to treat patients with many complications involving treatment for the complications of Diabetes, Biomechanics, surgery and much more. Rofiat works for the NHS as a Musculoskeletal (MSK) specialist podiatrist as well as a being a private practitioner for Kent Foot & Ankle Clinic and Proactive Wellbeing Clinic.
In addition to her degree, Rofiat received a Plymouth Award which is given to students for extra curricular activities like volunteering, fitness awareness and much more. Rofiat enjoys partaking in extra curricular activities one of which is teaching little children (5 – 6 years) in an Arabic School on the weekends. She is also one of the activity coordinators for a youth group which specialises in planning educational and recreational activities for children and young adults.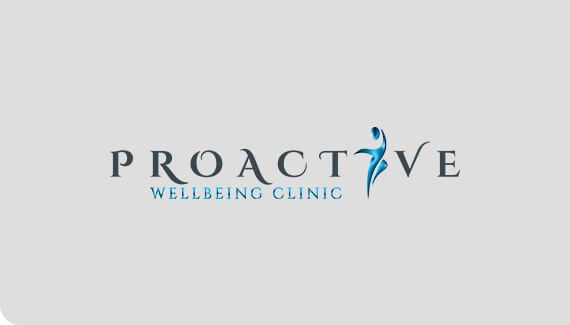 Adele Sharp
Osteopath
Adele qualified with a masters of Osteopathy in 2019 from the University College of Osteopathy in London. Her aim is to help patients restore health and function and understand what is important to them.  She try's to help patients understand what is happening in their bodies and why a certain course of action could help. Adele is also a sports massage therapist and has been practicing over 3 years. She has worked with many types of people of all ages with various lifestyles and from different walks of life.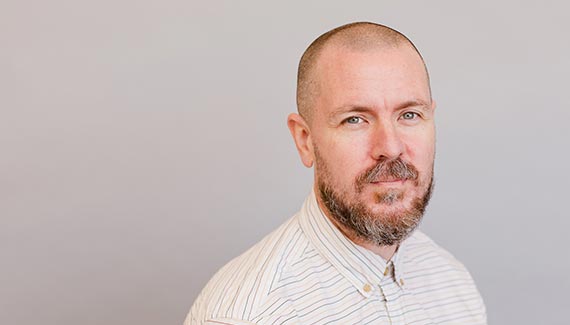 Ben Cassidy
Osteopath
Ben Cassidy is a graduate of the University College of Osteopathy in London. He works in private practice across the South East using a variety of structural and postural techniques, and is a lecturing asst. in Osteopathic Technique and Principles at the European School of Osteopathy in Maidstone. With a 20-year history of corporate work in the city, he is well placed to recognise and treat the common, and less common, symptoms of work-related strains and stresses. A keen amateur sportsman, and qualified sports massage therapist, Ben has knowledge of sports-related injuries and can offer advice on technique, rehab and injury prevention. He also has a special interest in the treatment of arthritis and arthritic joints.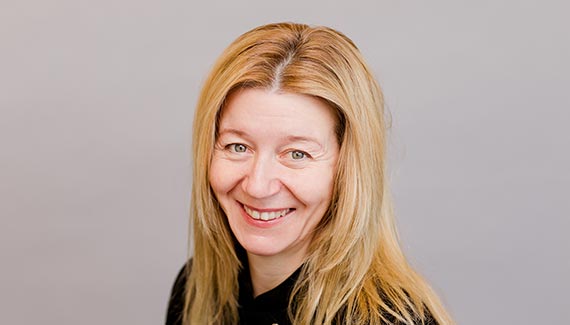 Maria Mahon
Therapist
Maria has more than a decade's experience within the beauty and holistic health industry. She trained at Nescot college in Epsom, and at the London School of Reflexology, where she studied advanced reflexology. She is an experienced practitioner of infertility and maternity reflexology, and has achieved many successful results for her clients.
Maria has also trained at the London School of Massage, enabling her to perform lymphatic drainage massage, a treatment which helps clients with lymphedema through illness or the after effects of surgery. She also performs ear candling treatments; this is a gentle and pleasant way of eliminating wax and debris from the ears, and has proved to be increasingly popular with our clients.
She lives locally and enjoys spending her free time with her family, her dog, and running!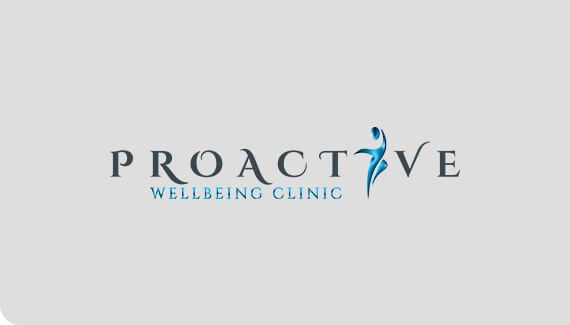 Shaileja Patel
Accupuncturist
Shaileja Graduated from the College of Integrated Chinese Medicine in Reading and offers personalised treatments using Traditional Chinese Acupuncture (TCM) and Five Elements acupuncture as well as paediatric acupuncture which is called Shonishin and is a no needle approach. She is able to see children of all ages.
TCM has been used in the Far East for thousands of years as a medical treatment for mind and body. The principle is that symptoms are the outward manifestation of an imbalance elsewhere and using acupuncture balance is restored and health maintained.
During your initial session we will ask a variety of questions that relate to each part of your body, your lifestyle as well as diet so that we can find the root cause of your condition. Each treatment will be individual to the person even if two people have the same medical diagnosis with TCM each person will have a personalised treatment.
Conditions seen often in clinic are variety of aches and pains including low back pain, shoulder/knee pain, arthritis, Repetitive Strain Injury, Headaches, Insomnia, Premenstrual pain, fertility and IVF support, stress/anxiety, digestive issues such as Irritable bowel, Chronic fatigue, Fibromyalgia, trigeminal Neuralgia, Stroke support and also general maintenance.
Shaileja is also a Cognitive Hypnotherapist and Qi Gong /Tai Chi teacher and holds regular classes in London and Kent as well as one2one lessons for personalised exercises. She is also a member of The British Medical Acupuncture Society (BMAS) and the Institute of Functional Medicine (IFM).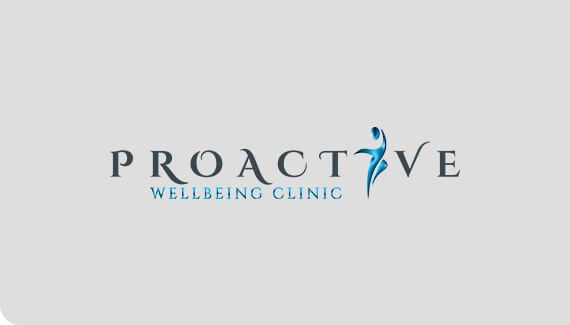 SEN RAMANATHAN
Msc MCSP MSOMM- Advanced Physiotherapy Practitioner
Sen, completed Physiotherapy graduation from Fonty's university, The Netherlands and post-graduation from University of Hertfordshire. He worked in public and private sectors over 16 years and gained valid international physiotherapy experience specialising in neuromusculoskeletal conditions and orthopaedic triage. He treats wide range conditions from back /neck pain, joint pain/arthritis, sports injuries/rehab, injury prevention and performance management.
His passion for physiotherapy is evident with his CPD courses attended over past decade and completion of independent prescribing course. This assisted him to offer appropriate injections, alongside complex Musculo- skeletal rehabilitation. He firmly believes that quality care and holistic health can be achieved by thorough assessment and integrated treatment approach tailored to needs of patient.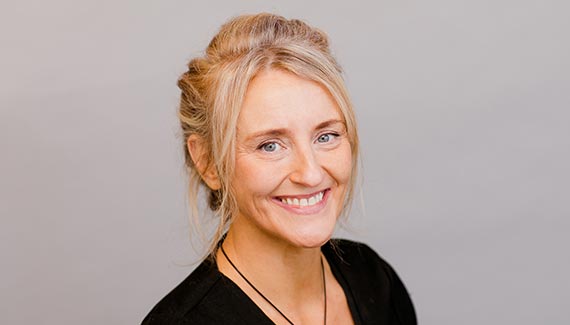 Emma Higgins
Massage Therapist
Emma has always been interested in the benefits of self-care. She embarked on a career in hair and beauty 30 years ago in London.
Once she started her family, Emma refocused her primary working life to clinical support in the community and a local hospital. This is where her interest in holistic care began.
Emma continued to run her own mobile hairdressing business, while adding and completing her level 3 massage, hot stone and facials. These interests extend into her own life, through yoga, meditation and reading.
Emma looks to enhance and improve the health of her clients, by adapting massage techniques to suit individual needs and lifestyles, achieving a true beneficial outcome.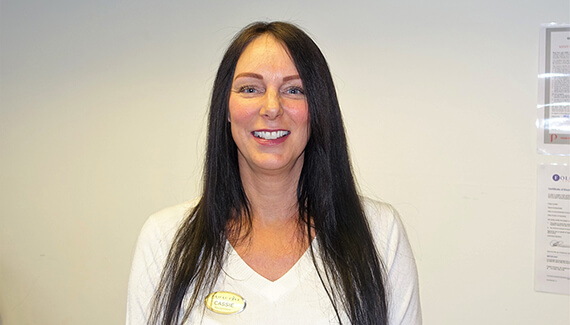 Cassie Underwood
Head Receptionist
Cassie is an asset to Proactive Wellbeing. She has a natural ability to handle any problem whilst remaining calm and happy, even under immense pressure. Cassie is a highly focused, conscientious Receptionist & Secretary. She has gained over 18 years' of experience in a professional environment including over 2 years of medical experience managing a doctors surgery. Her background enables her to build a fantastic rapport with all of our patients. She has amazing people skills and years of experience dealing with patients, doctors as well as other health service professionals.  Cassie also ran her own business for over 10 years whilst bringing up 4 young children. Her management and planning ability is exceptional, hence she is able to implement all of our projects effortlessly. She has an NQV Level III in Senior Secretarial and Business Administration. She has strong communication and customer service skills and is a highly motivated and organised individual with a great enthusiasm to help people.
Cassie enjoys cooking, socialising, keeping fit, staying healthy and spending time with her family and close friends. She balances work and family life well, maintaining her wellbeing and work life balance superbly. Cassie passes this relaxed effect onto all those around her, which instantly calms everyone she meets.
Contact us to ask questions or book an appointment.
We will help support your wellbeing and improve your way of life.