Powerful healing and relaxation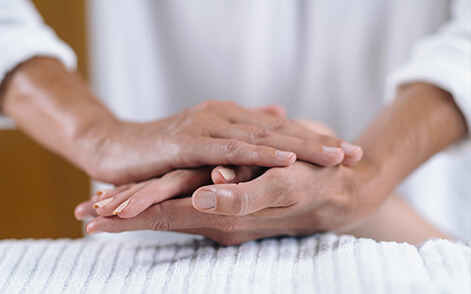 REIKI
Reiki is a system of energy healing that is widely used to promote general wellbeing. Our in-house reiki specialist will carry out a treatment session tailored to you, working with you on any specific areas you would like to address. We have more than 25 years' experience in the health and wellbeing sector, which we use to ensure our reiki appointments are perfect for each and every client.
If you would like to ask us anything at all about reiki, please get in touch with our team. Call 01634 723 600 or email .
What is reiki?
Reiki is a system that originated in Japan and is used to promote relaxation and healing through a flow of energy. The reiki master will lay their hands on and near the body, directing energy through the recipient and moving it around to reach specific areas.
Reiki comes from two Japanese words:
Rei – meaning God's wisdom or Higher Power
Ki – meaning life force energy
In practice, this means that reiki is a life force energy that is spiritually founded with the aim of helping people to have more happiness and health.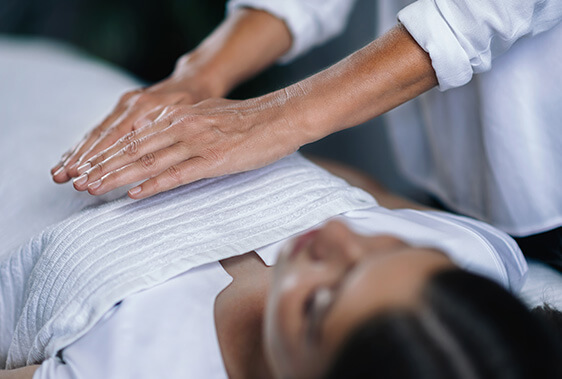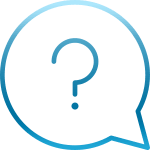 What will I experience during a reiki appointment?
Everyone experiences reiki differently. Many people describe it as feeling like a warm glow or a radiance moving through the body and giving a sense of wellbeing. Reiki is usually a very relaxing experience that will leave you feeling calmer and more at peace after your appointment.
Book your appointment
We offer reiki appointments that can improve your health and wellbeing. Just fill in our form and we will be in touch to set up your appointment.
What are the benefits of reiki?
Reiki is a complementary therapy that seeks to improve relaxation and wellness. These are some of the benefits that reiki can bring to your life:
Relaxation
Stress reduction
Pain relief
Self-healing
Everyone experiences reiki differently and many people report it to be a calming, spiritual experience. There is no one reason why a client might decide to try reiki; it is a personal, powerful experience.
What will happen at your appointment?
Your reiki master will take the time to find out more about you and discuss your aims, working out how they can best help you. They will then go on to perform a 'hands on' reiki session, using their knowledge about you to help you as best they can.
Your appointment will last for around 60 minutes.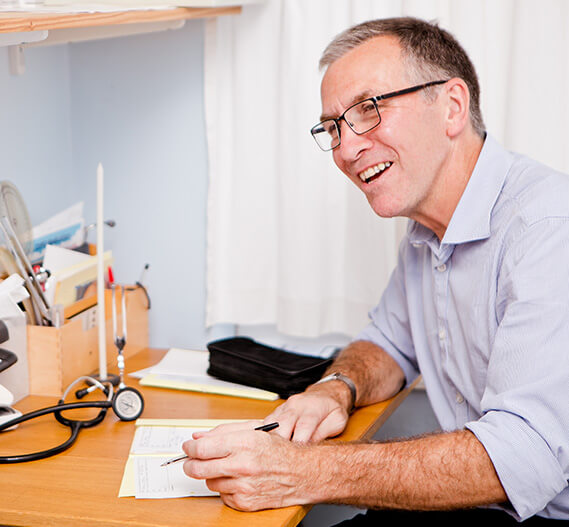 Reiki prices and appointment times
Reiki appointment (60 minutes): £40
Our opening times:
| | |
| --- | --- |
| Monday: | 8am – 8pm |
| Tuesday: | 8am – 8pm |
| Wednesday: | 8am – 8pm |
| Thursday: | 8am – 8pm |
| Friday: | 8am – 8pm |
| Saturday: | 8am – 6pm |
Proactive Wellbeing – specialists in reiki
We are specialists in reiki and will work with you as an individual to help you meet your personal aims and goals. Find out a little more about us and how we might be able to help you.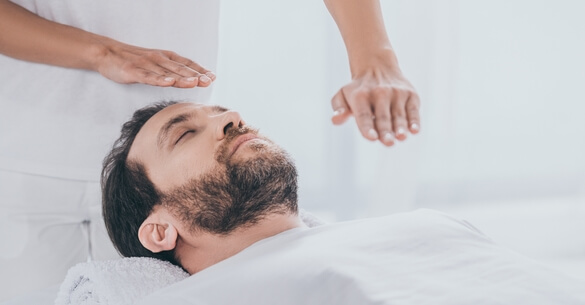 Contact us to ask questions or book an appointment.
We will help support your wellbeing and improve your way of life.