Calming, beneficial reflexology treatments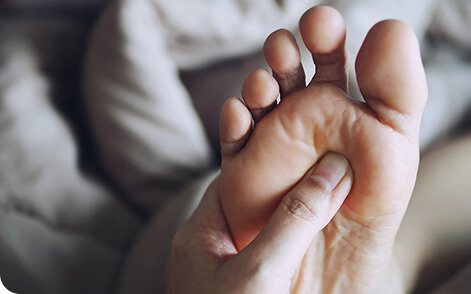 REFLEXOLOGY
Reflexology can help boost the immune system, promote healing and make you feel deeply relaxed, working to treat specific concerns or helping you achieve a sense of calm. Our in-house reflexology experts have worked in wellbeing for more than 25 years and can address particular areas of the body, as well as treat you holistically. Reflexology can help you to be healthier, happier and more content.
Facial Reflexology is fantastic for stress release and helps the body rebalance.
If you would like to ask us anything at all about reflexology, please get in touch with our team. Call 01634 723 600 or email .
What is reflexology?
Reflexology is a type of massage that is used on certain parts of the body due to the belief that they are connected to other parts of the body. It is most commonly performed on the feet, but reflexologists might also massage the hands or ears, depending on what they would like to achieve. Reflexology works on the premise that there are various zones in the body and they are all interconnected by nerves, which can be manipulated by the reflexologist's touch to bring about physical change or healing.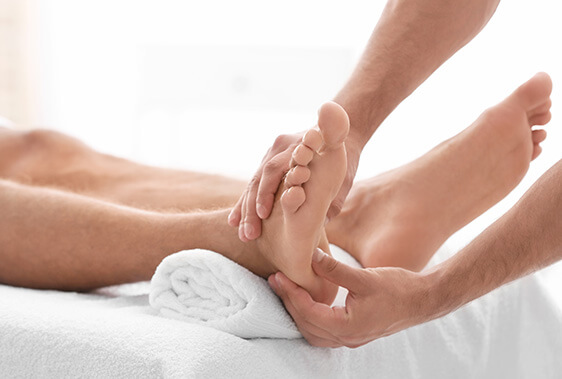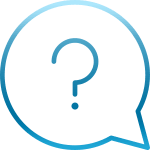 What will reflexology feel like?
Many people find reflexology relaxing, calming and beneficial to their overall wellbeing. It is like a gentle massage that centres on particular parts of the body; clients enjoy the experience as well as the health benefits they are seeking from the treatment.
Book your appointment
We perform professional reflexology that can improve your health and wellbeing. Just fill in our form and we will be in touch to set up your appointment.
What are the benefits of reflexology?
Reflexology is a very personal experience and everyone we meet wants to achieve something different. Some people are looking for personal healing, some want to reduce pain, and others are looking for mental benefits.
These are some of the reasons why people seek reflexology treatments:
Stress and anxiety relief
Pain reduction
General improvement in wellbeing
Better immune system
Improved general health
Assistance in recovering from disease
To boost fertility
To induce labour
Many of our clients report great benefits from their reflexology treatments and come back for repeat appointments, either to work on particular issues or simply looking for better holistic wellbeing.
What are the benefits of facial reflexology?
Facial reflexology's touted benefits are extensive, including:
better sleep
increased energy
healthier skin
elevated mood
pain relief
improvement in immune deficiencies
headache relief
clearer sinuses
calmer mind
body detoxification
Whether you're suffering from headaches, anxiety, a lackluster complexion, or something else, reflexology experts will tell you there's a pressure point for that.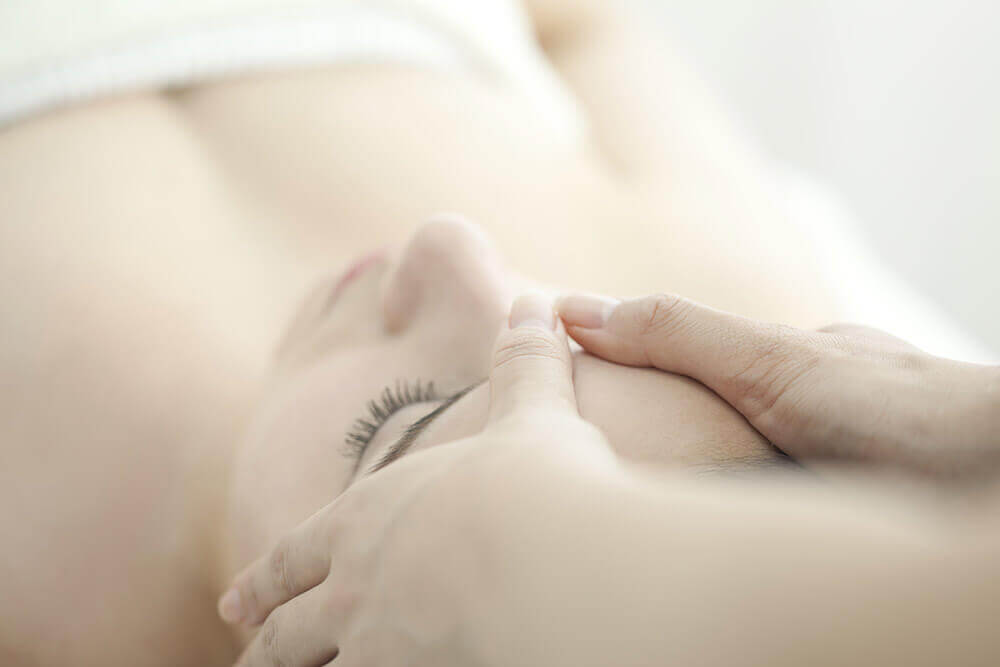 Facial reflexology has been practiced for thousands of years around the world.
Three common facial reflexology points include:
Taiyang: the temples
Bitong: the nostril at the nasolabial groove
Yin tang: the center of the forehead, or "third eye"
Taiyang
The temples are acupressure/acupuncture points collectively known as taiyang.
Its uses include:
soothing tension headaches
relieving stress
calming the mind
Bitong
The bitong point can be found under the nostril, where the nasolabial groove meets the nose.
Its uses include:
clearing congestion
calming inflammation
helping with seasonal ailments
Yin Tang
If you've been finding yourself glued to your smartphone, computer, and TV too often these days, you might want to consider targeting Yin Tang.
This point is located on the third eye, the space on the forehead between your eyebrows.
Its uses include:
clearing the mind
relieving pressure around the eyes, nose, and head
relieving eye fatigue
What will happen at your appointment?
Your reflexologist will begin by talking to you about your health, wellbeing, and what you would like to achieve from your time together. They will then be able to design a treatment that will work for you, addressing any areas of concern you have, or helping you to relax deeply and enjoy the holistic benefits.
Your appointment will last for around 60 minutes.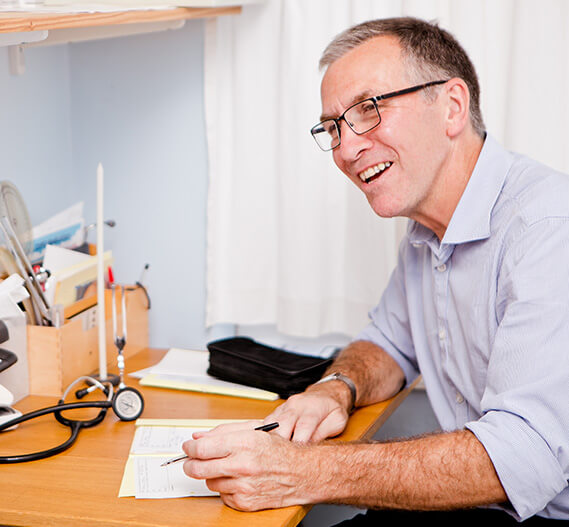 Reflexology prices and appointment times
Initial Reflexology: £55
Reflexology follow-up: £50
Initial Facial Reflexology: £55
Facial Reflexology follow-up: £50
Our opening times:
| | |
| --- | --- |
| Monday: | 9am – 8pm |
| Tuesday: | 9am – 3pm |
| Wednesday: | 9am – 8pm |
| Thursday: | 9am – 8pm |
| Friday: | 9am – 8pm |
| Saturday: | 9am – 6pm |
Proactive Wellbeing – specialists in reflexology
We are reflexology specialists and are committed to offering services that meet your needs in full. Whatever you want to achieve, talk to us about it, and we will help you get there with holistic therapies that are tailored to you. Meet our holistic therapy experts and find out more about our specialisms.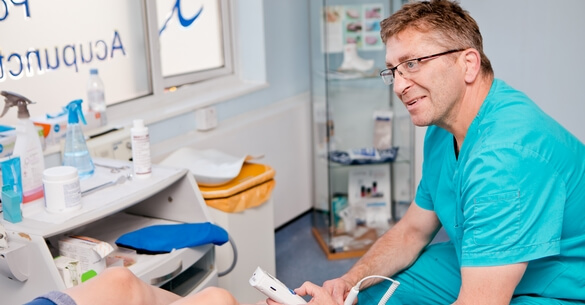 Contact us to ask questions or book an appointment.
We will help support your wellbeing and improve your way of life.