Nutrition Weight Management
What Is Nutrition Weight Management?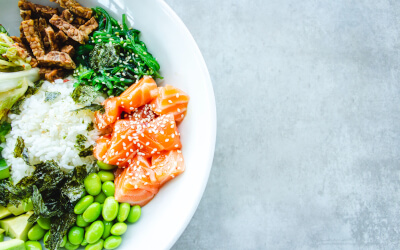 Where we have developed unhealthy habits, our aim as nutrition weight management specialists is to help you build practical steps to inspire you to overcome any habits, and to become confident to gain control of your body.
Together we will work together in building a lifestyle that is suited to your needs.
What is involved in consultations?
Before your first consultation you will be sent a  health lifestyle questionaire and a weekly meal plan, which you will need to complete and return. This will help us understand your symptoms, diet, lifestyle, health concerns and family history.
Your initial consultation will last an hour and will include a detailed discussion of your questionaire to establish any possbile underlying  issues leading to your health. An agreed plan will be tailored according to your individual requirments and desgined to help you achieve your goal.
Follow up consultations are usually advised to assess progress and make adjustments to the plan.
How Can We Help?
1-hour Initial Consultation £54
Medical history including health and lifestyle questionnaire
Body measurements
Reviewing existing eating habits
Activity levels
Long term nutrition and weight management goals
Follow-up sessions £39
Personalised meal plans
Food and dietary analysis
Guidance on behaviour change
Review on goal setting
Nutrition
Food is fuel and fuelling your body correctly and properly can increase your quality of life massively. Our nutritionists and dieticians provide nutritional advice for both adults and children and can help with a wide range of conditions including malnutrition; enteral feeding, allergies and food intolerances, irritable bowel syndrome, Crohn's disease, ulcerative colitis and coeliac disease. Our team will provide non-restrictive, delicious and easy to follow recipe plans, and answer all of your queries.
Our qualified advisor will help you strive for better health through personalised meal plans, expert advice in helping our clients live a healthy lifestyle so they can worry less about their health issues.
Please note: we are not medically trained and unable to assist you if you have medical requirements, disordered eating or obsessive-compulsive disorder. Please seek medical expertise and continue to seek the help that you deserve.
Contact us to ask questions or book an appointment.
We will help support your wellbeing and improve your way of life.