Relax and unwind with a massage tailored to you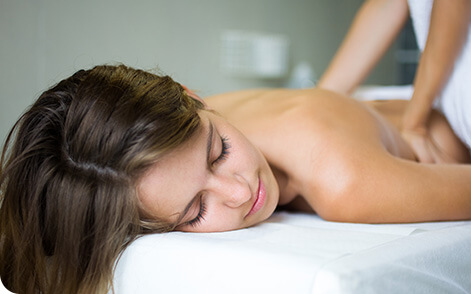 MASSAGE
Massage is an intensely relaxing therapy, aimed at helping you to unwind and feel a greater sense of wellbeing.  We have more than 25 years' experience in massage and holistic therapies, working with clients who all want to achieve something different from their visit to us. We take the time to talk, listen and learn about you, ensuring your massage treatment is tailored to you. Let the stresses and troubles of everyday life melt away.
If you would like to ask us anything at all about massage therapy, please get in touch with our team. Call 01634 723 600 or email .
What is
massage therapy?
There are various types of massages that we can carry out, focusing on different techniques or different parts of the body.
These are some of the general massage treatments we offer:
Hot stone massage
Swedish massage
Head massage
Back and shoulder massage
Full body massage
Shiatsu massage
The Proactive Wellbeing massage therapists are specialists in Indian head massage and hand/face oriental massage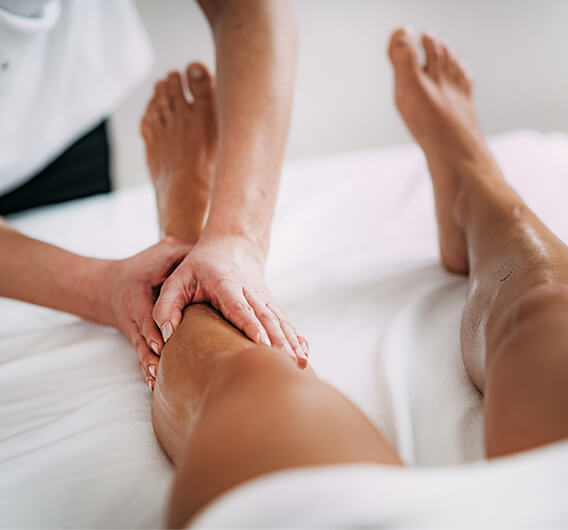 This traditional technique uses massage on acupressure points in the head, neck and shoulders. It has its roots in Ayurveda, an Indian alternative medicine system that focuses on the connection between the mind and body. An Indian head massage has the power to improve physical symptoms, such as headaches, sinus problems and tension, as well as helping to improve your general wellbeing. It's a wonderfully relaxing experience.
Hand and face
oriental massage
A hand or face massage achieves specific results by focusing on certain areas of the body.
Hand massage can help with:
Work injuries/injuries from using a computer
Stiff muscles and joints
Arthritis
Repetitive strain syndrome
Carpal tunnel syndrome
Raised tendons in the hands
Your treatment will also comprise some reflexology techniques, helping to heal your whole body inside and out.
Facial massage can help with:
Headaches
Sinus problems
Complexion
Skin elasticity
Tension in the head, neck and shoulders
Poor circulation
Both types of massage will detox the lymph glands, relieving stress and anxiety at the same time.
The traditional techniques used are perfect if you need a pick me up; our specialist therapists help you recharge and unwind.
 We also have specialist therapists who can offer sports massages and lymphatic drainage massages.
Book your appointment
We can help you relax, unwind and feel the full benefits of a massage. Just fill in our form and we will be in touch to set up your massage appointment.
How could a massage help you?
There are many benefits associated with massage therapy and it can help you both mentally and physically.
These are some of the key benefits you can experience from massage therapy:
A deep sense of relaxation
Relief from aches and pains
Better circulation
A boost to your mood and improvement in feelings of anxiety
Reduced tension
Relieves stress
If there is something specific you would like to get out of your massage treatment, please just let us know. We can advise you on the best massage appointment to book.
What will happen at your appointment?
We are committed to providing massage therapy services that are tailored to you, helping to relieve areas of tension and relaxing you mentally and physically. Your massage therapist will take the time to talk to you about what you would like to get out of your treatment, ensuring they can provide a completely personalised experience. Massage has so many benefits for everyone, and we will help you enjoy them.
Your appointment will last for around 60 minutes.
Contact us to ask questions or book an appointment. We will help support your wellbeing and improve your way of life. Call 01634 723 600 or email .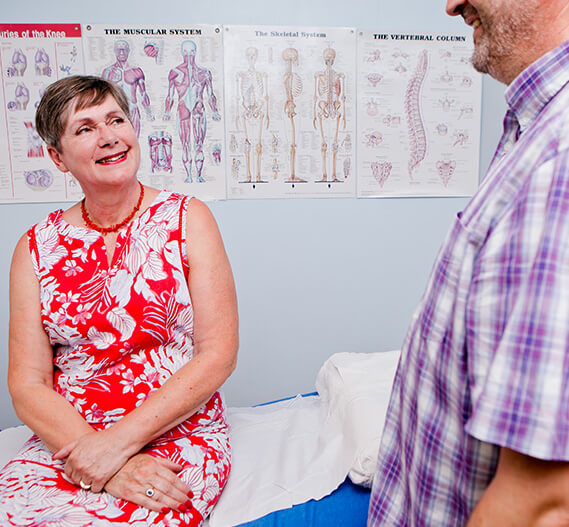 Massage prices
and appointment times
Our opening times:
| | |
| --- | --- |
| Monday: | 9am – 4pm |
| Tuesday: | 9am – 8pm |
| Wednesday: | 9am – 4pm |
| Thursday: | 9am – 4pm |
| Friday: | 9am – 4pm |
| Saturday: | 9am – 4pm |
Proactive Wellbeing – specialists in massage therapy
We are experts in massage therapy and our team helps you to relax and achieve better overall wellbeing. Meet the members of our team and find out about their areas of expertise.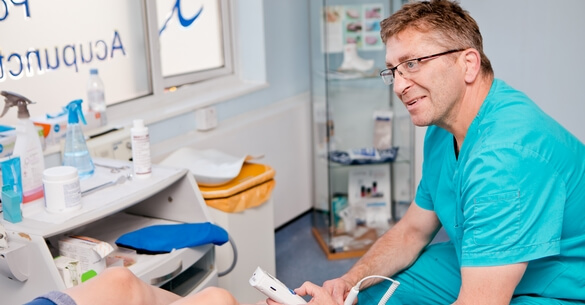 Contact us to ask questions or book an appointment.
We will help support your wellbeing and improve your way of life.