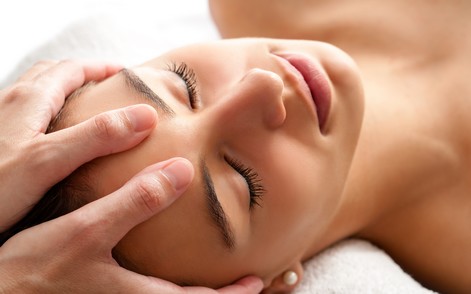 An Indian head massage is a truly relaxing experience, calming body and mind from the top down. Known to reduce tension, this type of massage is great for relieving the stresses of everyday life – and it carries a number of complementary health benefits too. You can enjoy both physical and mental release following your appointment.
If you would like to ask us anything at all about our Indian head massage service, please get in touch with our team. Call 01634 723 600 or email .
What is Indian head massage?
Indian head massage uses a gentle technique, focusing on the head, face, neck, shoulders and arms. It aims to rebalance the body and promote better health, as well as providing a deeply relaxing experience.
The practice originated in India more than 4,000 years ago. It is part of the ancient Hindu practice known as Ayurveda, a holistic healing system. Ayurveda works on the principle that health is achieved through a balance of body, mind and spirit, and massage plays an important role in this. An Ayurvedic head massage is designed to rebalance the energies in your body, contributing towards your overall wellbeing.
Book your appointment
We can help relieve tension and promote better wellbeing. Book an appointment with us – we will tailor your massage to you. Just fill in our form and we will be in touch to set up your appointment.
How could an Indian head massage help you?
The practice of Indian head massage is particularly useful in modern society, where people work long hours sitting at desks. You can carry a lot of tension in your head, neck and jaw, especially when you work at a computer all day, or spend many hours a week driving. An Indian head massage is just what you need to help soothe away this built-up tension.
The practice is good for both body and soul. These are some of the main benefits Indian head massage can offer:
Reduced stress and tension
A feeling of deep relaxation
Improved circulation
Relief from headaches
Increased alertness
Detoxification through lymphatic drainage
Relief from sinus pressure
What will happen at your appointment?
During your massage, you will sit upright in a comfortable chair while your therapist works across your face, neck, shoulders and arms. There is the option to use oils.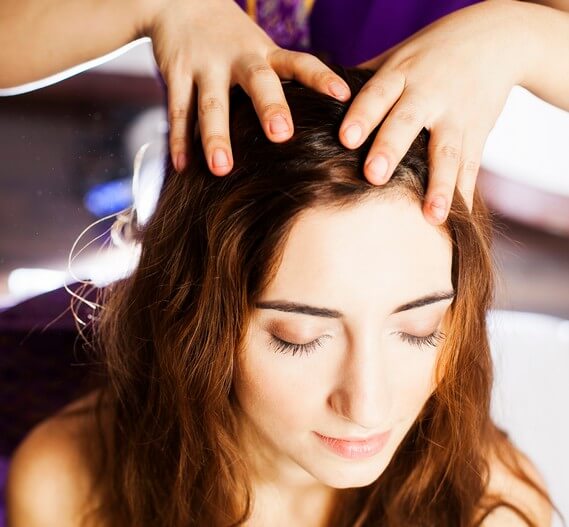 Indian head massage prices and appointment times
One-hour appointment: £40
Our opening times:
| | |
| --- | --- |
| Monday: | 8am – 8pm |
| Tuesday: | 8am – 8pm |
| Wednesday: | 8am – 8pm |
| Thursday: | 8am – 8pm |
| Friday: | 8am – 8pm |
| Saturday: | 8am – 6pm |
See the full price list for all our health and wellbeing treatments
Proactive Wellbeing – specialists in Indian head massage
We are specialists in performing deeply relaxing Indian head massages and are looking forward to welcoming you to our holistic therapy clinic.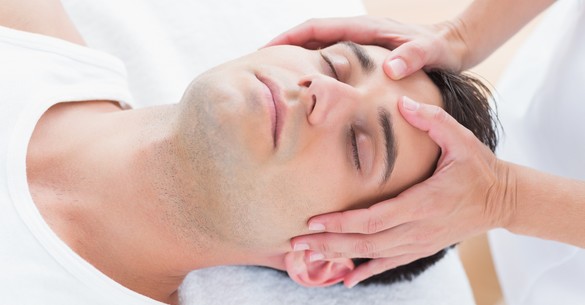 Contact us to ask questions or book an appointment.
We will help support your wellbeing and improve your way of life.