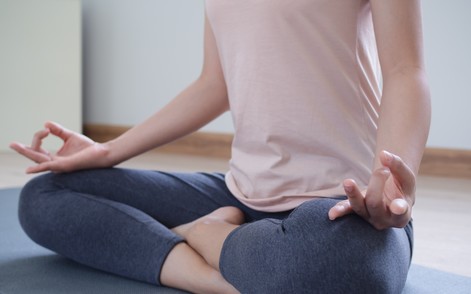 Just 10 minutes of meditation per day can make a big difference to your life, but many people find it difficult to establish a routine on their own. We are here to support you, kickstarting your wellbeing with guided 1-to-1 meditation sessions. Calm your mind, relax your body and feel the benefits of meditation for yourself.
If you would like to ask us anything at all about our 1-to-1 meditation services, please get in touch with our team. Call 01634 723 600 or email .
What is meditation?
Meditation is the practice of focusing the mind through particular thought patterns, behaviours and exercises. During a meditation session, a number of techniques can be used to increase focus and reach a state of heightened awareness. Meditation is a very personal practice, with individuals choosing their areas of focus and setting their own aims.
Meditation is an ancient practice, and it originally had religious and spiritual connections. It is believed to have originated in India thousands of years BC, where it spread and became a central part of many religions, including Buddhism, Hinduism and Sikhism. Meditation is also commonly adopted as a wellbeing practice with no religious connotations – people instead use it to achieve a calmer, more positive state of mind, or to work towards particular aims in their personal lives.
Book your appointment
We can promote better wellbeing, helping you take control of your mind and relax your body. Book an appointment with us – we will tailor your meditation session to you. Just fill in our form and we will be in touch to set up your appointment.
What are the benefits of meditation? How can a 1-to-1 session help you?
These are some of the benefits most closely associated with meditation:
Reduced stress and anxiety
Better control of emotions
Enhanced self-awareness
A longer attention span
A calmer, clearer mind
A way to deal with chronic pain
Better sleep
A more positive outlook
Lower blood pressure
Enhanced immune system
1-to-1 meditation sessions are perfect for building strong foundations and extending your practice into your everyday life. Your practice is valuable 'you' time, dedicated to your mind and body. 1-to-1 sessions are the perfect way to explore meditation with the guidance of an experienced practitioner, who can offer additional advice on wellbeing that is tailored to you.
What will happen at your appointment?
We will work with you on a 1-to-1 basis, guiding you through meditation at your own pace. Whether you are new to meditation, or you want to explore the practice in greater depth, a 1-to-1 appointment can be adapted to you.
A general guided meditation session will involve:
An introduction to the practice and its benefits
A discussion with you to find out what you want to achieve
Guided practice through various techniques, including breathing exercises, mindfulness and focusing the mind
Advice on how to continue your own practice and embed it into your routine
Coaching on how to apply the benefits of meditation in your everyday life
We can also arrange group meditation sessions at a venue of your choosing during our normal appointment hours. Please let us know if this is an option you'd like to explore.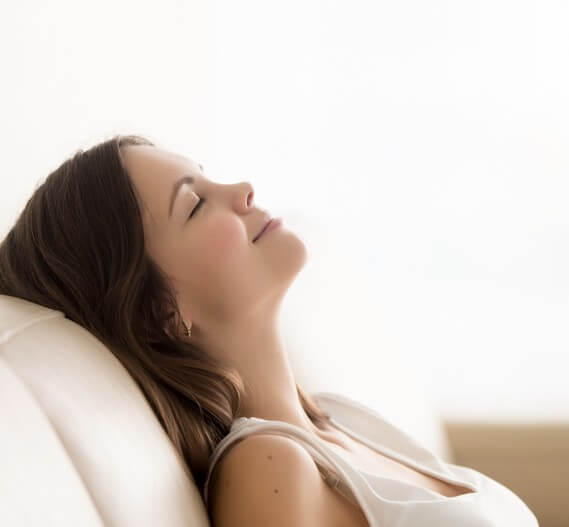 1-to-1 meditation prices and appointment times
One-hour appointment: £25
Sessions for groups of 6-10: £5 per person
Group sessions can be held in a venue of your choice. Please contact us for further details.
Our opening times:
| | |
| --- | --- |
| Monday: | 8am – 8pm |
| Tuesday: | 8am – 8pm |
| Wednesday: | 8am – 8pm |
| Thursday: | 8am – 8pm |
| Friday: | 8am – 8pm |
| Saturday: | 8am – 6pm |
See the full price list for all our health and wellbeing treatments
Proactive Wellbeing – specialists in guided meditation
We are specialists in guiding your through 1-to-1 meditation, helping you achieve a better sense of wellbeing. Our team are here to support you in your journey towards a better way of life.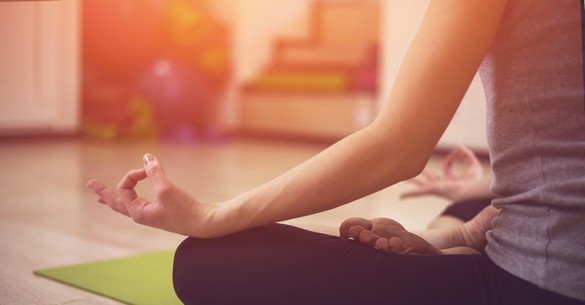 Contact us to ask questions or book an appointment.
We will help support your wellbeing and improve your way of life.